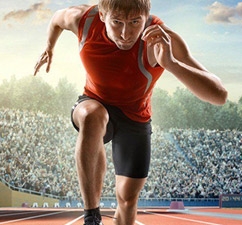 Jas, age 41, was a keen runner - having completed three marathons and countless half marathons. He loved his exercise – regularly exercising five to six times a week.
But then, during a half marathon in Eton in 2018, Jas felt something pull in his glute area and as a result was unable to do run much anymore. Each time Jas tried running he would feel a constant pull and could not give 100 per cent effort. He also had to give up his much-loved football.
Jas went and saw two specialists. The first one injected steroids into his back and told him to rest for three months. But he continued to feel some pain in the glute area and in January 2020, Jas decided to something about it – he searched for glute specialists online and read some patient testimonials and finally decided on Mr Vedi.
Mr Vedi advised he had an MRI and ultrasound which confirmed his diagnosis – Jas said "Mr Vedi was exceptional diagnosing my condition straightaway as a repetitive injury". The ultrasound showed the amount of fluid which had built up in his glute area, explaining the severe pain Jas was experiencing.
Jas had a PRP injection in March luckily before lockdown at Spire Thames Valley Hospital and says "the injection has done wonders". He was not been able to have face-to-face follow-up physiotherapy but instead followed instructions for physio exercises he needed to do.
Jas said "I would thoroughly recommend Mr Vedi as a consultant of choice. Mr Vedi understands sports and athletic injuries and is a real expert. It is brilliant to be out there running again. I can now jog up to eight miles at a comfortable pace. Thank you so much Mr Vedi."