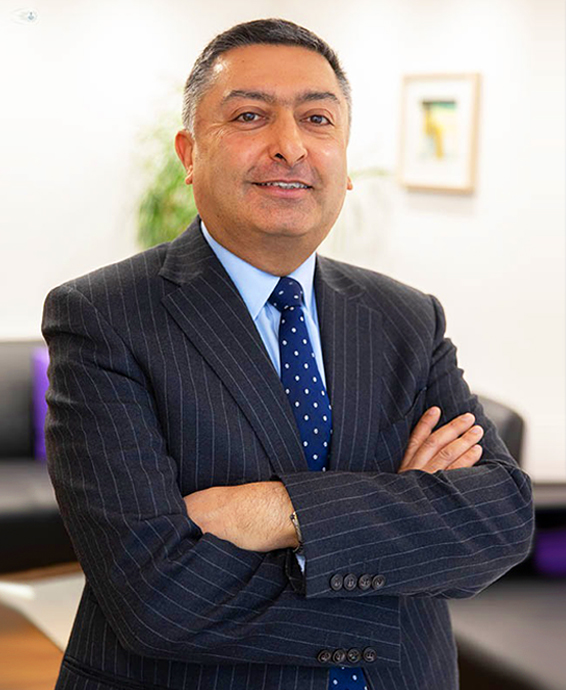 BSc(Hons), MB BS, FRCS, FRCS (Tr&Orth)
Consultant Orthopaedic Surgeon
Private Appointments
BMI Bishops Wood Hospital (Monday AM & Friday PM)
Spire Thames Valley Hospital (Tuesday PM, Friday AM)
BMI The Clementine Churchill Hospital (Monday PM, Friday AM)
BMI The Princess Margaret Hospital (Monday PM)
BMI Syon Clinic (Wednesday PM)
Tel : Private Secretary Jane Sheppard 01753 665451
Training and Background
A Consultant Orthopaedic Surgeon since 2004, Mr. Vedi qualified from the School of Medicine at University College London in 1992. His higher surgical training was also in London on the highly respected South West Thames Orthopaedic rotation.
During his training, he was appointed as the first ever Football Association research fellow and his work lead to a number of publications on the kinematics of the knee joint. He gained extensive experience of sports injuries throughout his training. To complete his training Mr. Vedi undertook a prestigious fellowship in Sydney, Australia. He gained speciality experience in hip and knee arthroplasty and revision hip and knee replacement in a tertiary referral practice both in the young and the elderly as well as with a number of hip and knee pathologies.
Special Interests
He has a specialist interest in hip and knee surgery. This includes sports injuries to the hip, knee and foot and ankle, hip and knee joint replacement and revision surgery and foot and ankle surgery. He has expertise in minimally invasive joint replacement surgery of the hip and keee, arthroscopic knee surgery and in soft tissues conditions around the hip and knee.
He is one the UK lead surgeons in the Rapid Recovery ProgrammeTM for joint replacement surgery; a patient focused approach to the management of hip and knee replacement patients aimed and improving their experiences and allowing a faster rehabilitation.
Mr. Vedi is a regular speaker on hip and knee surgery at various international and national meetings and teaches regularly on a number of international courses in hip and knee surgery. To continue his research interests, he is the UK principal investigator for a new technology in knee replacement.
He is a Fellow of the British Orthopaedic Association (BOA) and a member of the British Hip Society (BHS) and the British association of Surgery to the Knee (BASK)
Mr. Vedi provides a complete outpatient and inpatient service to patients with hip and knee problems as well as foot and ankle problems at the hospitals listed above.
Outside work, he is a family man as well as a social golfer and tennis player. He enjoys good restaurants and fine champagne.